About Stenhouse School of Dance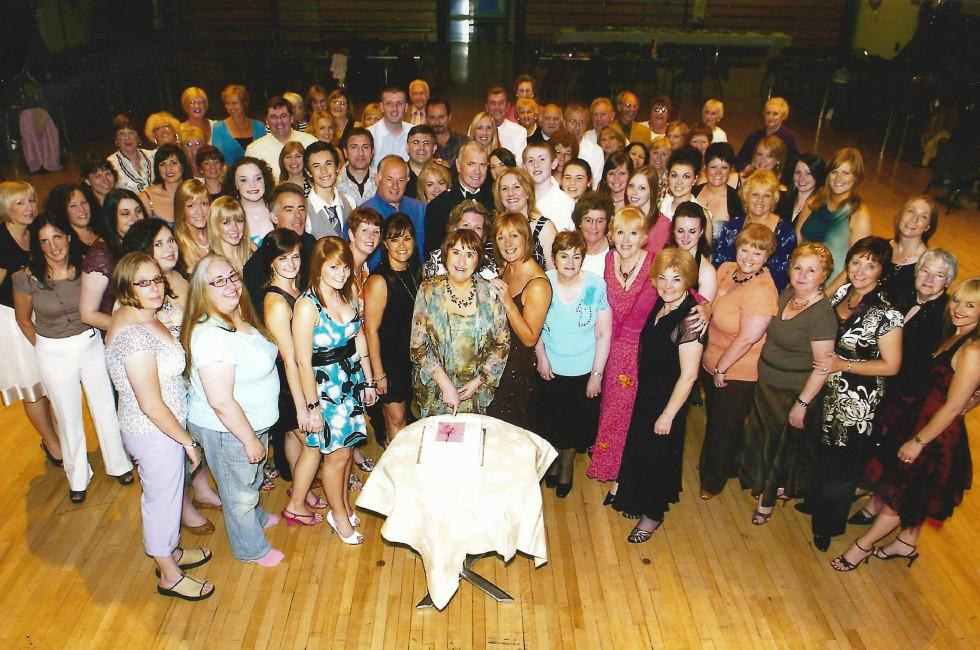 CELEBRATING "50" YEARS
Below are only a few of the many highlights of the Stenhouse School of Dance.
Present teachers joined Stenhouse in: 1967 – Alison Swan, 1975 – Lisa Ambrose, 1977 – Ruth Brammah, 2011 – Ashleigh McGeorge, Debbie Scott & Beth Roberts.
1956: Stenhouse School started classes in the Plough Hotel, Stenhousemuir
1957: Classes started in the Learmonth Hall, Bo'ness
1958: First dancing display in the Dobbie Hall, Larbert Classes in Larbert moved to the Dobbie Hall
1962: Bo'ness classes moved to the Town Hall Entered our first girls in RAD ballet exams: Grade One
1969:  Moved to Falkirk Town Hall for "Summer Revels"
1970:  First International Dance Festival.  From then till 1998 when we stopped competing, pupils won gold, silver and bronze medals and just about every trophy.  Many were winners in the Scottish Junior and Senior Championships.  With dances choreographed by Irene Langlands, Gwendolynn Arthur, Lisa Ambrose and Ruth Brammah (Acrobatic) the Stenhouse School became one of the top schools in the five dances competitions held in Scotland throughout the year, wining the School Cup for about 14 consecutive years.
1970: Started classes in Falkirk and Charlotte Rooms, Linlithgow
1974:  Started Freestyle known as "go go" dancing
1976: Took part in Falkirk Festival performance
1977: Pupils danced in Scottish Ballet's productions of "Nutcracker", Julie Fleming being the first Pupil to dance Clara.  Pupils continued to dance in major ballet productions with Scottish Ballet, Scottish Opera. Miami Ballet Company and others,
1977: Ruth Brammah joined staff and acrobatic class started in Falkirk
1978:  Acrobatic classes were started in Larbert and Linlithgow
1981: First disco dancing exams
1982: Won the International Cup at the International Dance Festival: It had never been won by a stage dance group
1983: Represented Scotland (and won) in the Jesse Matthews Choreography Competition in London Pupils competed every year and were always amongst the winners
1984: Moved into Dance Studio, Melville Lane, Falkirk
1985: Dance gala was held in aid of "Scottish Ballet Building Fund"
1985: Lisa Ambrose started Jazz and Tap classes
1987: Joanne Gibb and Carolyn McEwan were the first pupils to be accepted for the Royal Ballet Junior School
1988: Julie Fleming was accepted for the Royal Ballet Senior School. Since then, pupils have been Accepted for all the major vocational schools in London, going on to appear in all the top West End and touring musicals
1988: Pupils have successfully auditioned for the Junior Associate Scheme (Scottish Ballet) and the Dance School of Scotland
1989/08: Dancing displays, examinations, winning dance competition (acrobatic)
1997: Lisa Ambrose was invited to lecture at the Imperial Society of Teachers of Dancing National Congress in London
1997: Classes started in the Camelon Education Centre
1998: Surprise "40th" Dance Gala for Miss Langlands – 350 children took part!!!
2004: Irene Langlands was awarded the President's Award by the Royal Academy of Dance
2006: Ruth Brammah given an award by the BATD for consistently high results and well run Acrobatic exams
2007: First Summer School
2008: Celebrated 50 years
2010: Miss Irene Langlands was awarded an M.B.E. for services to dance
2011: Miss Irene Langlands was awarded "Personality of the Year" by Falkirk Arts and Civic Council Miss Brammah's acrobatic competative team  consistantly won the top places in the dance festivals over Scotland
2013: Successfully auditioned and appeared on national TV on Sky 1s 'Got To Dance'
2014: Acrobatic teacher Miss Ruth Brammah lectured at BATD "Day of Dance"; Miss Irene Landlands adjudicated at the BATD scholarships day; Stenhouse School of Dance were the runners-up at the IFDAS Stage Dance competition; A team from the school performed at "Go Dance" in the Theatre Royale for the 4th consecutive year; Dance group "Tartantastic" won a public vote leading to their performace in the prestigious Dance Proms held at the Royal Albert Hall in London. Miss Ambrose was invited to lecture at the ISTD Dancesport Congress as part of their silver anniversary celebrations.
2015: At the I.F.D.A.S. in Musselburgh, our senior trio gained the highest marks in the cabaret section. We were proud to be selected once again to appear at the Theatre Royale 'Go Dance' where over 30 pupils took part in a 'Barnum' spectacular. Former pupil Adam Lake lectured for the ISTD, sharing his experiences in the musical theatre world of 'CATS'.
2016:  Miss Brammah's acrobatic troupe "Unstoppable" won their way to the finals of "That's Showbiz" held in The Winter Gardens, Blackpool and Miss Ambrose's "Tartantastic" commercial group and soloist Emma Webster(acrobatic) danced into the finals of "Stars of Scotland" . Yet another appearance in the Theatre Royale at "Go Dance" with apiece of choreography using Andrew Lloyd Webber's Variations.  Well done to Emma Webster for gaining her BATD Associate teaching certificate ( acro).  Congratulations to former pupil Adam Lake who was honoured by Falkirk Arts and Civic council with "Young Personality of the Year".  In July Miss Brammah gave a workshop on the acrobatic Grades at the BATD HQ in London.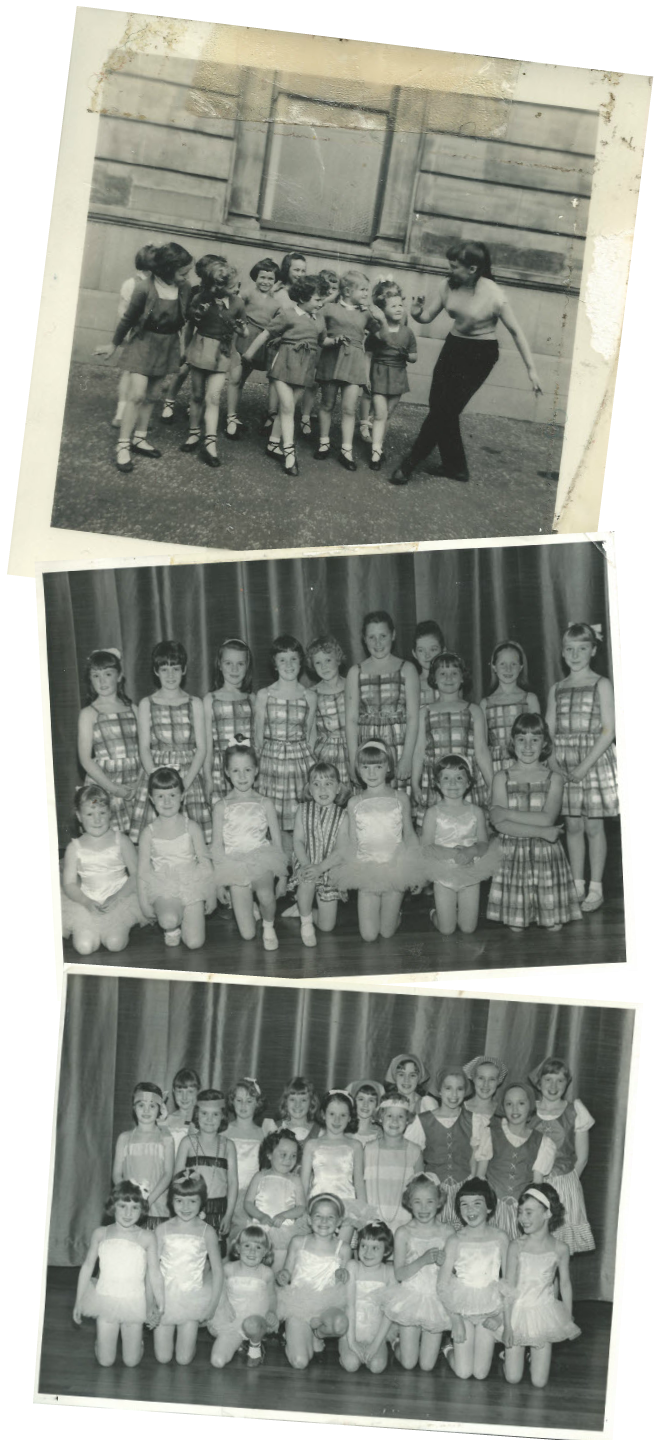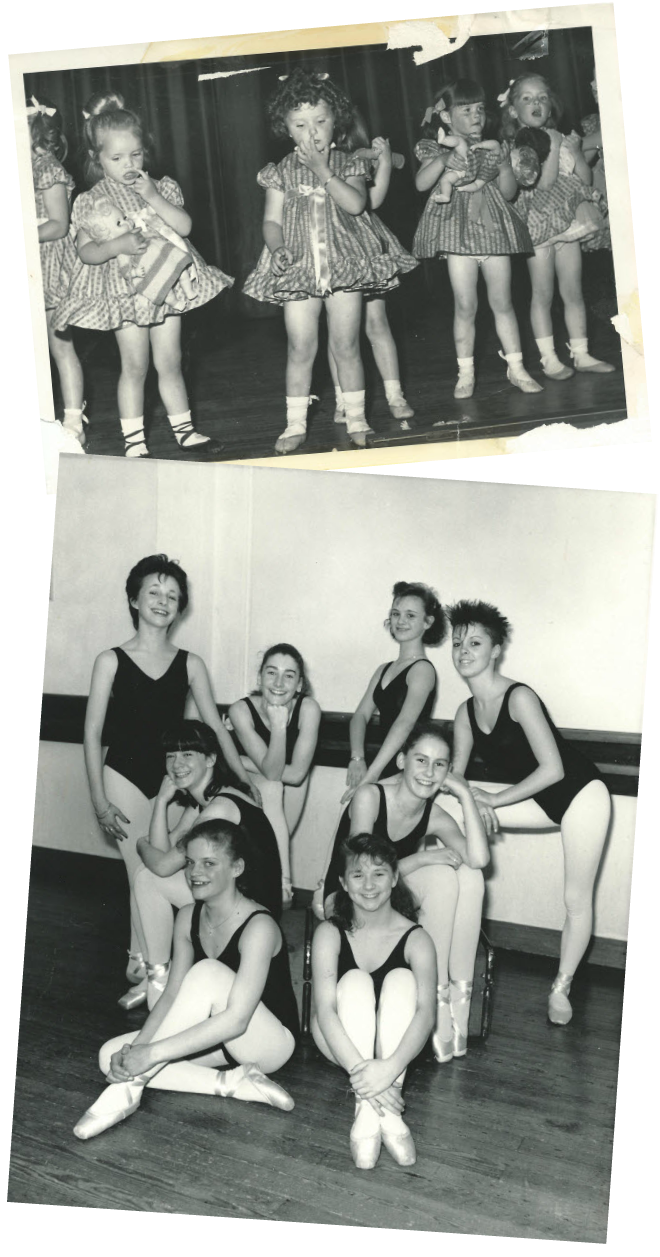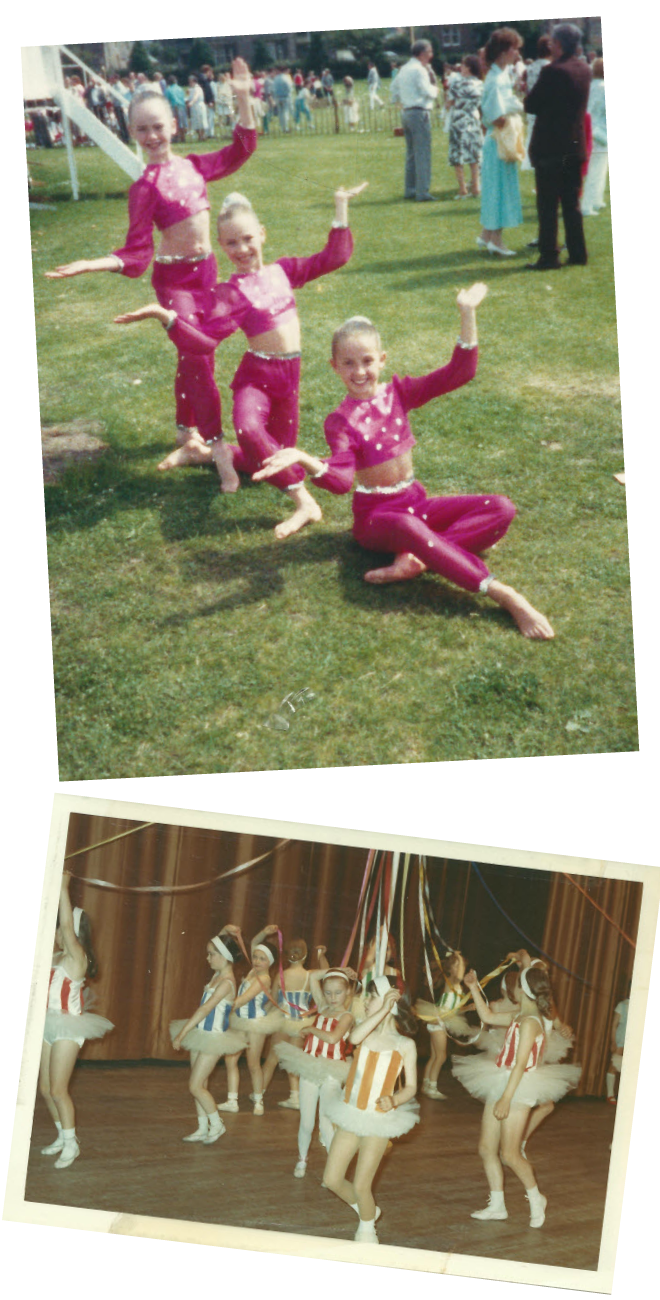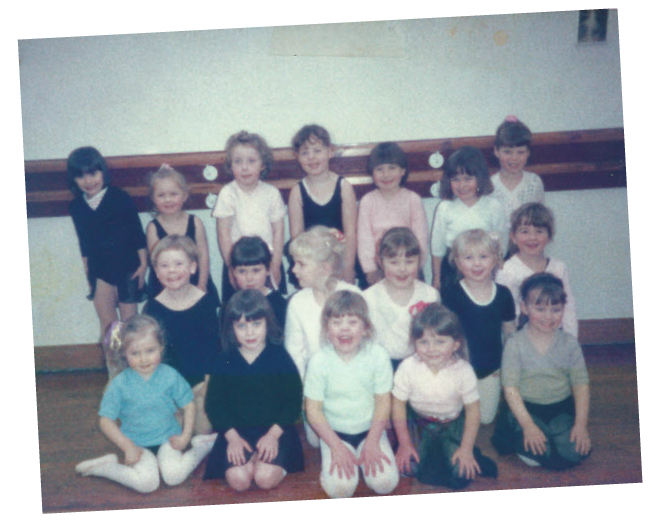 Over the years hundreds of children have taken exams in ballet, modern, tap, freestyle and acrobatic with excellent results; have taken part in cabarets, charity events, dance displays, etc. with thousands of pounds given to charity.
Many former pupils have appeared in all the major musical theatre shows in London and touring companies; dancing or as choreographers on cruise ships and cabaret evenings: others are now first class teachers teaching in major schools or colleges all over the world.
Many 'children' are now bringing their children and grandchildren to classes which must say something about 'Stenhouse'. Roll on the next 50 years!